HAIR STYLING
Your head, your choice. Own your style with the Ubermen Hair Styling
range that's made with proven ingredients for long-lasting charm and confidence.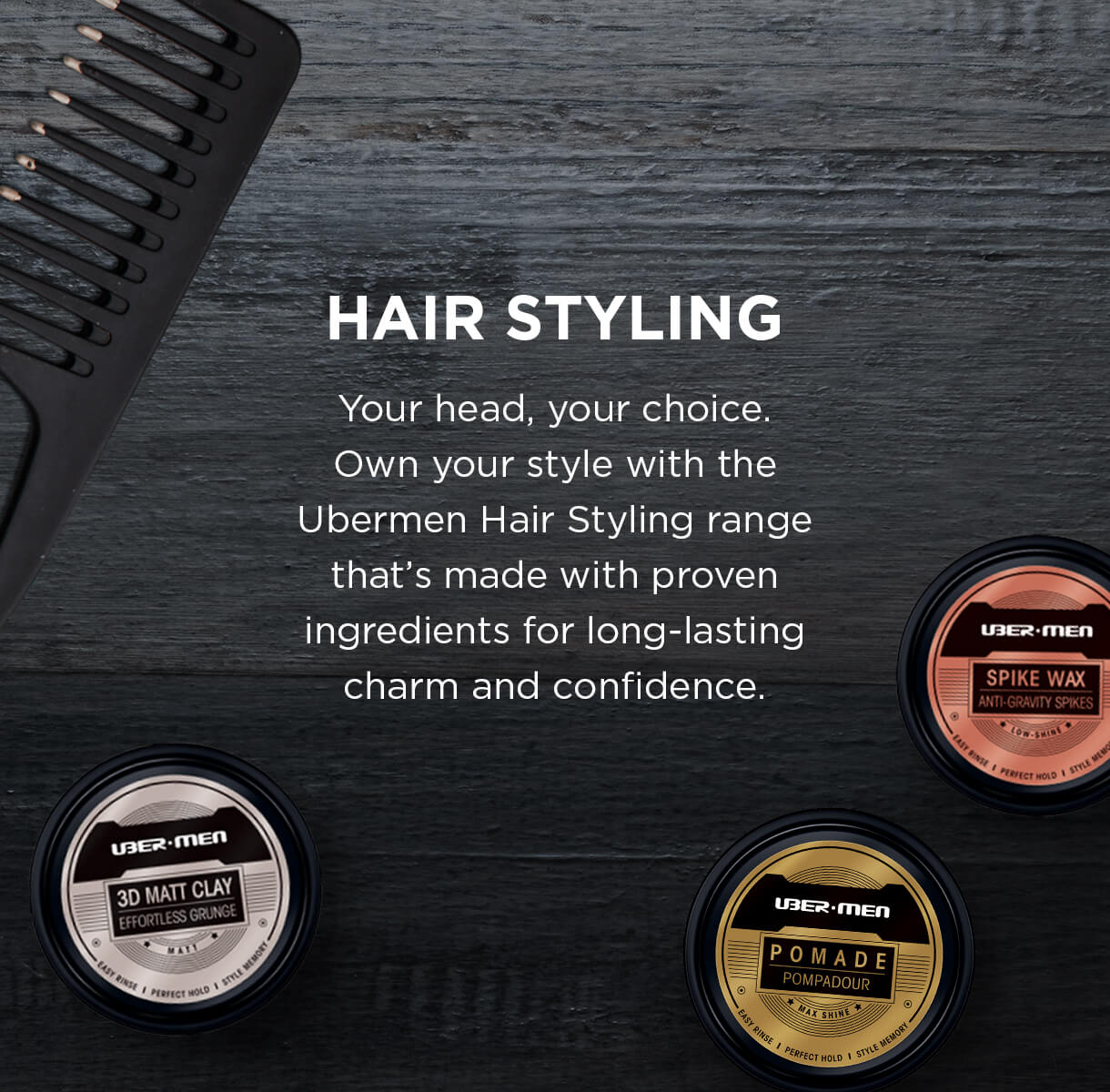 Hair Wax
From classic hairstyles like pompadours to daring hairstyles like spikes and the out-of-bed look, our Hair Waxes are powered with an easy-to-rinse, perfect hold and style memory to serve your hairstyling needs.
Gel
Master the charming look with the ease and strong holding power that only our Gels can achieve in order to stay sharp and confident 24/7.